For state and local government
For state and local government
Local government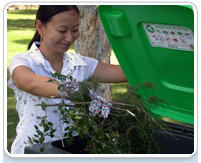 Toolkits and resources
Toolkits and resources to help local councils achieve impressive environmental results.
Sustainable government
Sustainability
The Office of Environment and Heritage (OEH) is committed to helping government agencies achieve their energy and resource efficiency goals.
Government links
Page last updated: 16 July 2014
OEH's responsibilities and powers under NSW environmental legislation.
NSW has a diverse heritage that includes buildings, gardens, landscapes, archaeological sites, monuments, Aboriginal places and shipwrecks.
The Office of Environment and Heritage has prepared a guide for local government to help in its assessment of potential risks from climate change.