For business
Commercial filming and photography in national parks
Applying for a permit
If you are interested in using a national park or reserve for commercial filming or photography, you need to complete a filming or photography application.
Sustainable business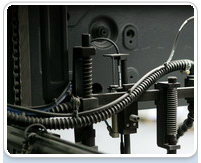 Good environmental performance is good business
Good environmental management reduces risk, lowers costs, improves productivity and enhances reputation. Whether large or small developing a sustainable business is easy and profitable.
Business links
Page last updated: 16 July 2014